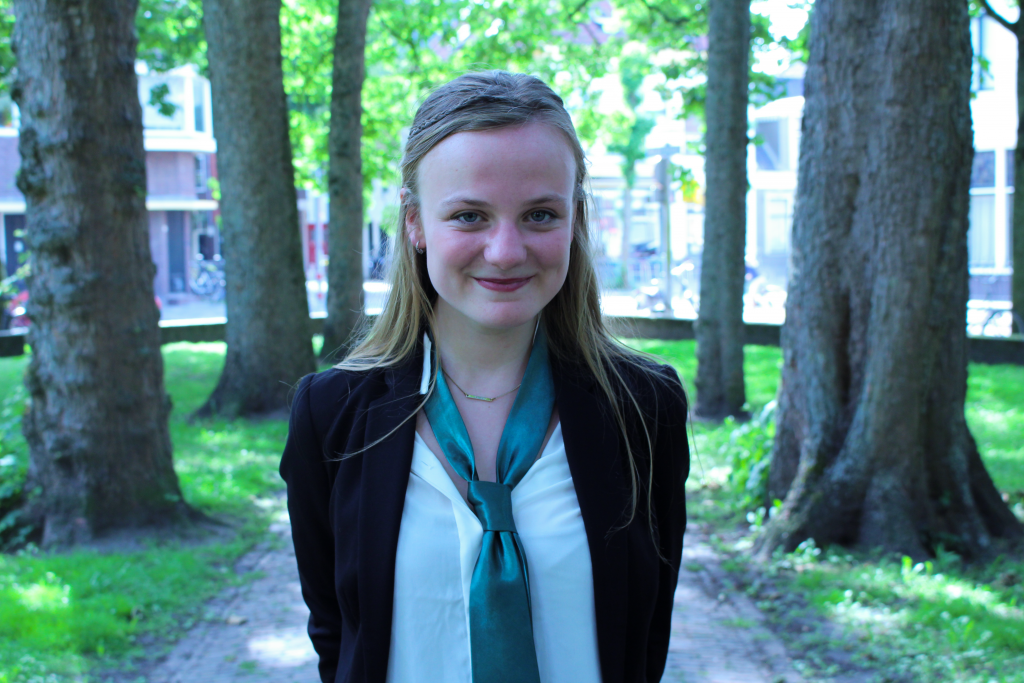 Hi everyone! My name is Marieke Landman I'm 22 years old and almost finished with my bachelors religious studies. This year I am the student assessor of our faculty!
Being a student assessor means that I am the student adviser in the faculty board. We have weekly meetings in which we discuss and decide upon all topics concerning our faculty. Besides this, I take place in the board of assessors which contains of all 11 assessors of the university of Groningen. They represent the faculties and the central board of the RUG . I am also a member of the board of Gerardus van der Leeuw. Hereby, the assessor is the communicative switch between the faculty board the study association and the students. Finally, I have meetings with the student participation organs of the faculty: the faculty council and the program committees. Together, we form SAM (Student Active Participation) and organize a few fora during the year for which all students of the faculty are invited. During those fora your input is very much appreciated.
As you can see, my agenda is quite diverse which means that each assessor has their own goals during their year. I hope to address the following themes this year:
– Inclusion within the faculty: we are a diverse faculty where different nationalities, studies and tracks are working together. With both, Gerardus and SAM I hope to involve everyone during this year.
– Sustainability and mental health: last year mental health became an hot item within our faculty. I am still very proud that we had the courage to address this problem! This year new projects will be installed in which I hope to play a positive role. Above this, I hope to discuss the matter university wide.
– Sharing ideas with other faculties: even though our faculty is small, I believe that there might be a lot to learn from us. Active student participation, education problems and mental health are issues concerning university in it's whole. We play a progressive role in these topics so why not share our expertise?
If you have any suggestions or ideas on these topics or other ideas that might help our faculty become even more amazing, share them with me, and we'll see what we can do! Any questions or problems? Don't hesitate to contact me!