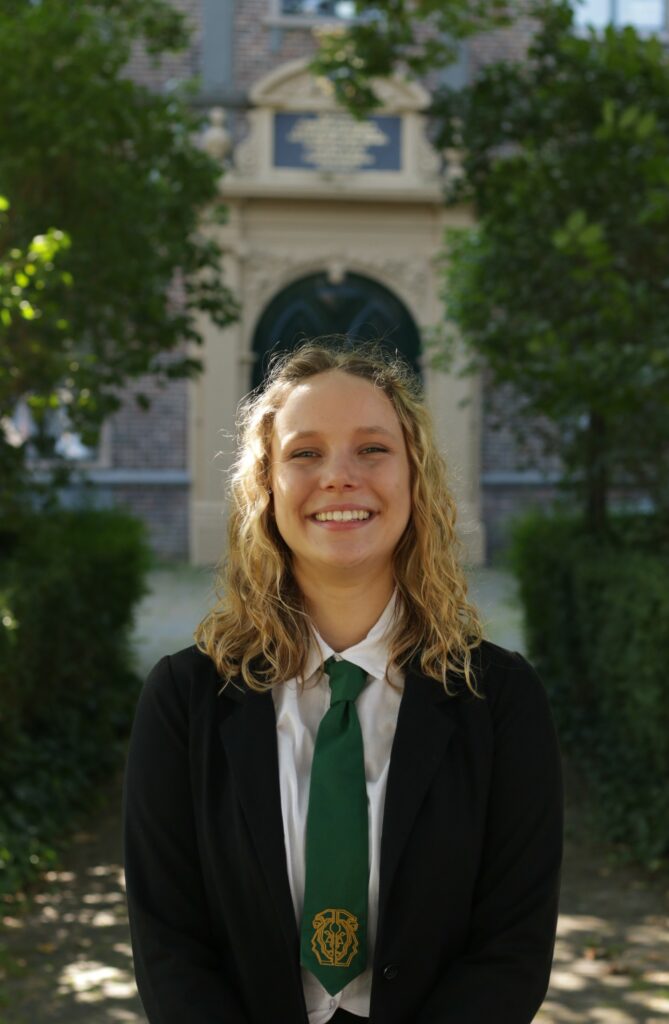 Heyhooo everyone!
My name is Lena! I'm currently alive for 22 years on this beautiful earth; doing my second year of the "religious studies"-study. This quote describes me pretty well: "I just ran into the woods like an idiot, cause ADVENTURE". I like jumping out of my comfort zone. Realizing that every step creates new horizons, ideas, dreams, and possibilities. Besides running around aimlessly through nature, I love to bring people together and create some crazy fun memories. This year is all about RE-CONNECTION. As a Promotion Coordinator, I'll take on the task of keeping all of you connected in the *digital sphere* (imagine a rainbow glitter sound).
So whether you want, or not, I'll always keep you updated about all our super fun activities through social media! 🙂
PS: if you want something posted (website or socials) just scream (and hope I'll hear you).
PPS: we also have a YouTube channel! Check it out!
https://youtube.com/channel/UC7lONDzBnqKFr4_vA_AURcg
PPPS: to anyone reaching this part of the text. Congrats! Your attention span is longer than mine. Also, have an amazing day! 😀