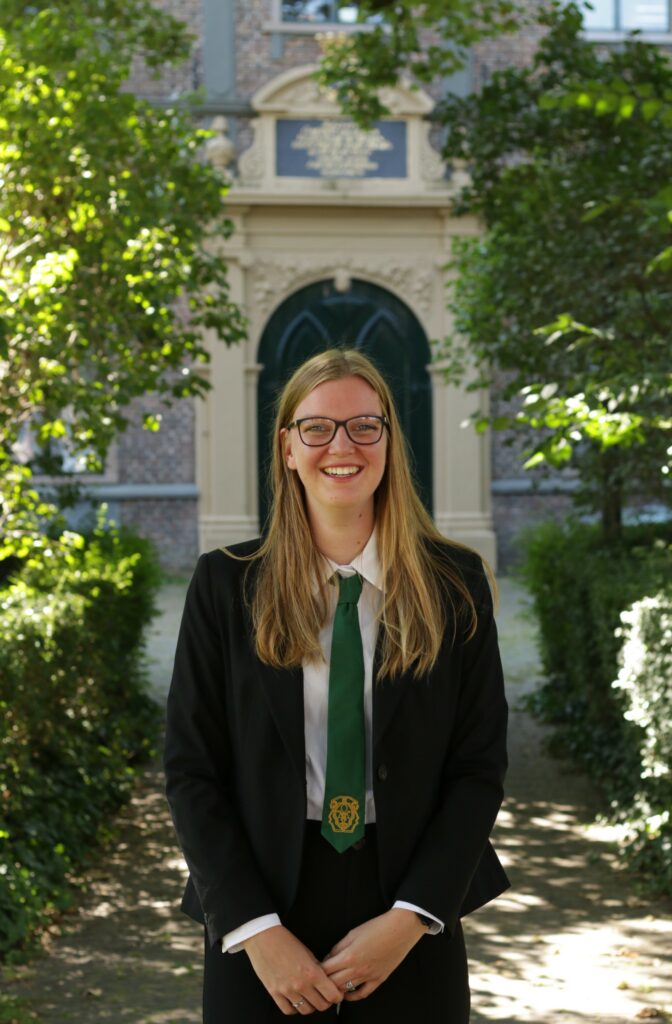 Dear Lions, dear everyone,
My name is Ellen Scheeringa and I will be the secretary of the Gerardus board this year. I am currently doing the master "Religion, Conflict, and Globalization" and I also followed the Religious Studies bachelor at our faculty. Throughout the years at the faculty, I have always enjoyed all the Gerardus van der Leeuw events which was one of the main reasons to join the board this year. I think that, especially after the rough corona year, having fun together and reconnection is really important. It is therefore my aim to organize as many fun activities as one can think of.
My main tasks as the secretary are to keep the email up to date and send out the newsletter each Tuesday. The newsletter contains, among other things, all the information about fun activities so keep an eye out!