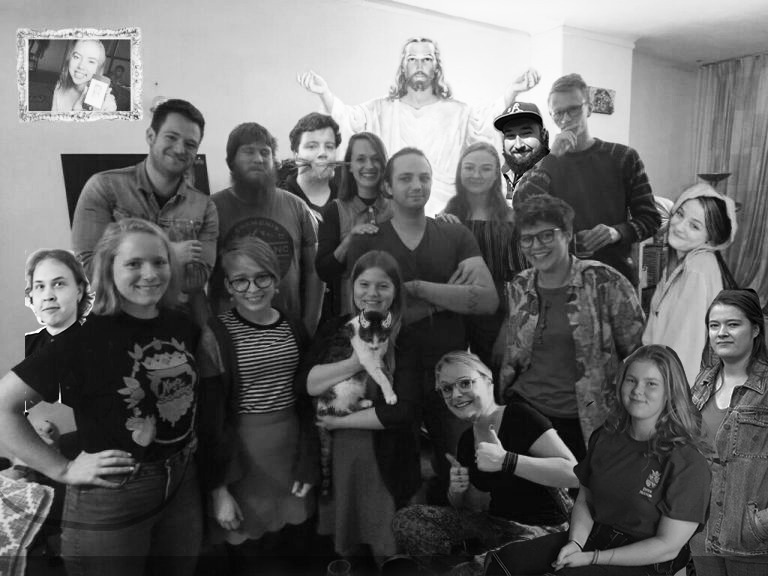 'Dispuut' M.A.T.A. is an oasis of hope in an arid world overshadowed by dust clouds of indifference, competitiveness and self-alienation.
Already since 1896 we have been devoting heart and soul to our relentless quest for truth. Our motto – apocryphal, to be sure, but ever so inspiring – is:
"Never contradict Truth!"
We have little patience with trickery and slander. In our discussions everything is subjected to the scalpel of truth without anaesthetic. M.A.T.A. is a warm and animated society with a mind open to the world. For truth does not allow itself to be caught in views and opinions.
Now, this is a very solemn introduction, but what does this look like? On a regular evening (about once every three weeks) we start with having dinner together. Truth can't be discovered on an empty stomach. Having a good time with your fellow 'Matanen' also helps to forget your frustrations about deadlines, exams and all other #StudentProblems. Then, after dinner, one of us prepared a talk on a topic that interests them. The truth hides everywhere, so this can be anything, ranging from extra-terrestrial lifeforms to Winnie the Pooh and from Irish folktales to discussions around Adolf Hitler's Mein Kampf. After the talk we discuss the matter (and many more things) while enjoying a drink and/or some snacks. Apart from our regular evenings we also organise other activities like fieldtrips and a camp.
If you would like to get a taste of all this joy and merriment, you should come and see us one of the open evenings! If you have any questions for us, please feel free to contact us at dispuutmata@gmail.com. If the matter is urgent, you can reach our wonderful ab-actis, Ruth Ruijgers at +31 630130385.
Looking forward to seeing you at M.A.T.A!
Vivat, Crescat, Floreat,
Vivat M.A.T.A!